If you are looking for the best combination of affordability, security and ease of use. Our Hurricane shutters parts are the right solution for your home or business. They provide reliable lifetime protection and. It also increases the market value of your home. And this is very important if you want to sell it in the future. Whether you need residential or commercial space. Our team will manufacture and install Hurricane sharers parts for you. Thus, we will provide you with protection for many years.
Hurricane shutters parts near me and you
Our product is ideal not only for windows and doors, but also for protecting patios, balconies, terraces and large showcases. They are attractive and easy to use. They can be installed in any length as they do not require reinforcement by vertical braces or supports.
Heavy duty locking device reinforces the closing point. Unparalleled ease of use, smooth gliding and secure locking.
Specially designed additional locks with a key for external protection against unauthorized access.
Easily folds for compact storage.
Specially designed for each individual installation.
Our Hurricane shutters parts are equipped with specially designed heavy duty nylon wheels that allow our shutters to open and close easily.
Hurricane shutters parts are made from thick extruded aluminum panels. They lock securely for maximum protection against storms, high winds and forced entry.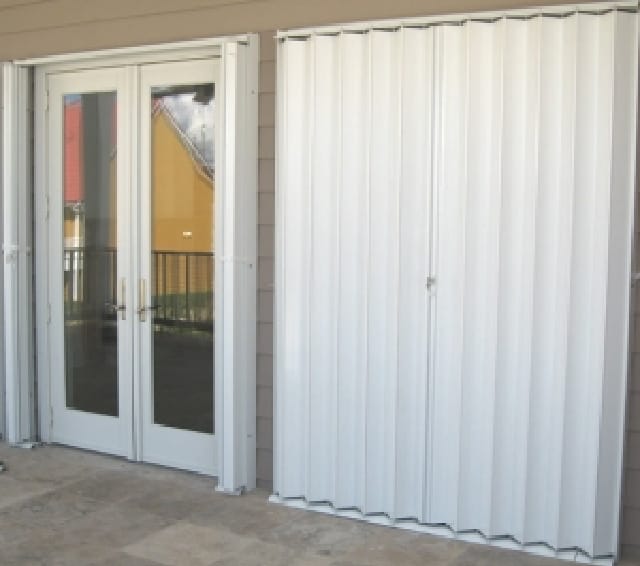 Hurricane shutters parts in Florida. Best prices
They are durable. Withstand any winds, hurricanes. Hurricane shutters have been reviewed and accepted by the Miami-Dade County Product Inspection Department, the Florida Building Code and the International Building Code.
| | |
| --- | --- |
| 1 | Pressed aluminum slats effectively block strong winds and direct sunlight |
| 2 | A long-term investment in quality sun, weather and intrusion protection |
| 3 | When closed, our accordion shutters provide insulation between the shutters and the window to keep |
| 4 | Increases the value and durability of any property |
| | |
Call us and get FREE estimate and best price in Florida. (786) 405-8046