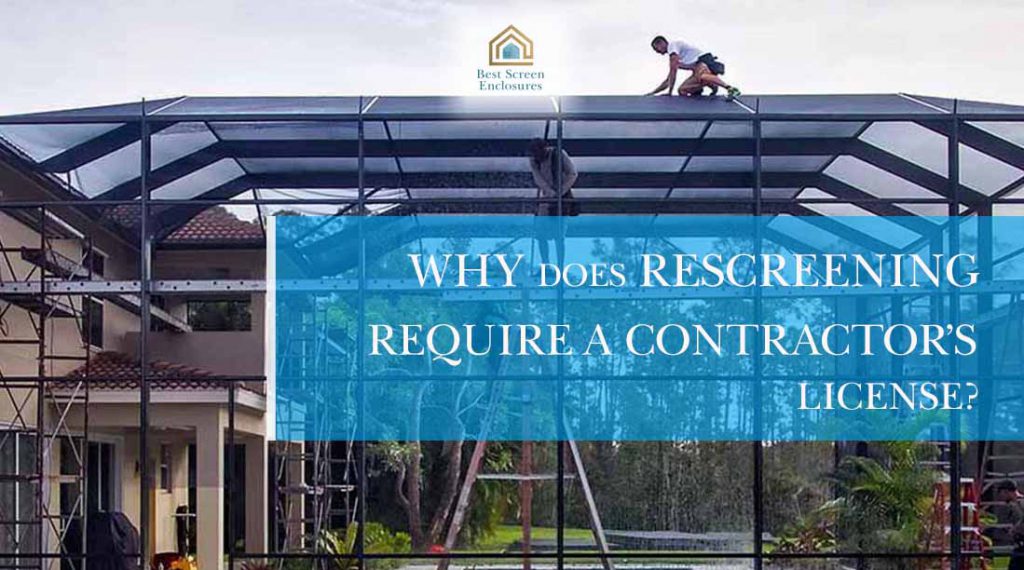 If you notice that your screens have started to sag a little, are discolored or torn. There were too many damaged screen panels. It makes no sense to repair them anymore, it is necessary to do a complete rescreening Pembroke Pines. And this is the most reasonable choice from both an economic and aesthetic point of view. An important step in this process is finding a «licensed» contractor to do the work. The work is complex and requires special skills and experience. Therefore, choosing a trusted company with a good reputation is very important. We are glad that you are already on our site. You are absolutely on the right track! Screen enclosures miramar
Just remember that the contractor must have a license.
You pay this company money and you have to protect yourself. As a general rule, you will leave a 50% deposit before starting work and you will want to make sure that this money is placed with a reputable company. You don't want to run from court to court. Make sure the company is licensed. You are less likely to lose money.
You must make sure the company is insured. Rescreening Pembroke Pines is a risky job. Workers work at height on building ladders. Workers must be insured, compensated and licensed. If not, and an accident occurs on your property, you will be liable. Ask for all documents.
The value of the contractor's license. Obtaining a contractor license requires business intelligence and professionalism. To obtain a license, you must pass an exam in financial and business law. You must also be able to pass a criminal record check and a financial stability check.
Our company has everything that we have listed above. We work absolutely legally and we have a license. Our team receives the permit in less than 2 weeks and is in constant contact with the inspector.
Manage your money wisely and within the law with Best Screen Enclosures!