Rolling shutters North Miami are the most convenient and easy to use of all storm shutters. They provide easy motorized or manual control. Blinds of this type are installed permanently and are easily rolled up and lowered. The average installation time for the whole house is very short.
History of rolling shutters North Miami
Roller blinds were developed by Europeans in the early 1900s. Today they are the most popular type of blinds in European countries. However, they are not used there for hurricane protection. In Europe they are used daily for energy savings, security, privacy. Or just to keep the house out of the light in the middle of the day so they can take a nap during their siesta!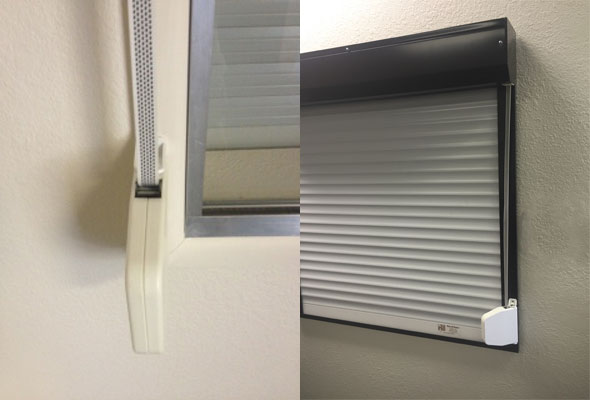 Rolling shutters North Miami from our company
Our company operates practically in all regions of Florida.
Rolling shutters North Miami are made from heavier tracks and bars designed and tested with locking features.
This is what allows the shutters to withstand the wind and impact of flying debris during a strong hurricane.
It is the strongest rolling shutter system on the market today and has a range of advanced hurricane protection features built in.
| | |
| --- | --- |
| END RETENTION SYSTEM | securely locks the slats into the side rails, increasing durability |
| TRACK ENTRANCE GUIDES | are handcrafted aluminum, maintenance free, fool proof, not plastic |
| VENTILATION REINFORCED STRIPS | for a secondary closed position that lets in some light |
| ALUMINUM ROLLER TUBE | reduces corrosion of box body internals |
| RUBBER LINED PIPE | provides a silent and protective barrier to the slats during operation |
| High quality EUROPEAN MOTORS | engines available, years of service free operation |
| | |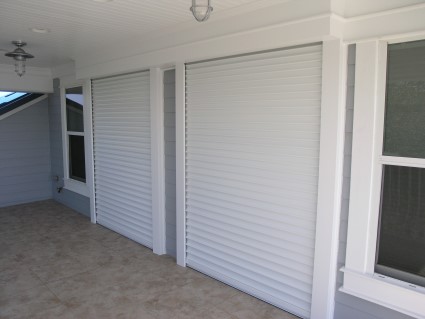 They are made from the highest quality parts. In addition to protecting against hurricanes, they provide reduced energy loss through solar protection, as well as privacy, security and noise reduction. They are also used to keep the balcony or terrace clean and dry. They can be connected to a remote control.
Call us (786) 405-8046