If you have a patio but don't know how to use it properly. Or you do not see the point in it — you are very mistaken. That means this article Patio screen installation Fort Lauderdale will be useful for you. The patio is one of the best parts of the house, it is extra space. You can put it to good use. But having a fully open patio can be uncomfortable and non-functional.
One of the most common solutions to this problem, especially in Florida, is to screen your patio.
This has many advantages:
Additional place for rest and reception of guests.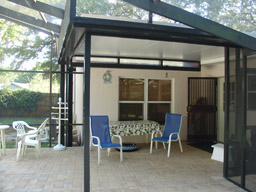 Of course, you don't have to do it by yourself. You need to trust the professionals. So you are guaranteed to get a good result at an affordable price.
PATIO SCREEN INSTALLATION FORT LAUDERDALE. Why should you hire professionals?
Believe us, this is a very laborious and complicated process. It will not be enough for you to watch videos on the Internet to do this job well.
Installation will take a lot of your personal time. In addition, you will need to purchase material. And before that, you should make a clear miscalculation.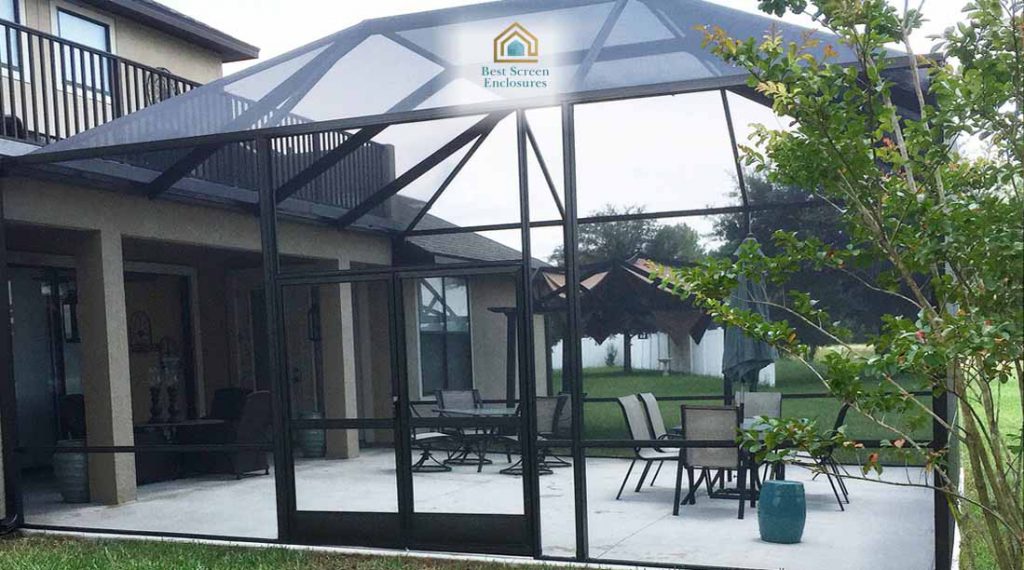 But the hardest part is getting permission. Without which, you will not be able to start construction under any circumstances. Screen enclosures miramar
Doing it yourself is not recommended for such a large project. Especially if you are already on our website. You are on the right track. And you just need to call us and order the service.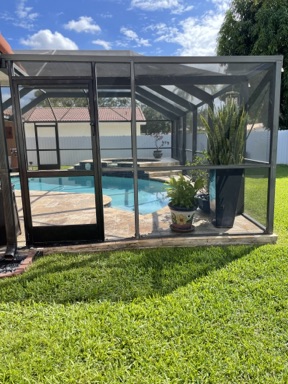 Our team of professionals will quickly and efficiently install the patio. We will get permission as soon as possible. Everything will be legal, you don't have to worry about it. It is very important to find a company that has a license. Since before any construction, you must obtain a permit. And all this should be official with a license. Our company is licensed.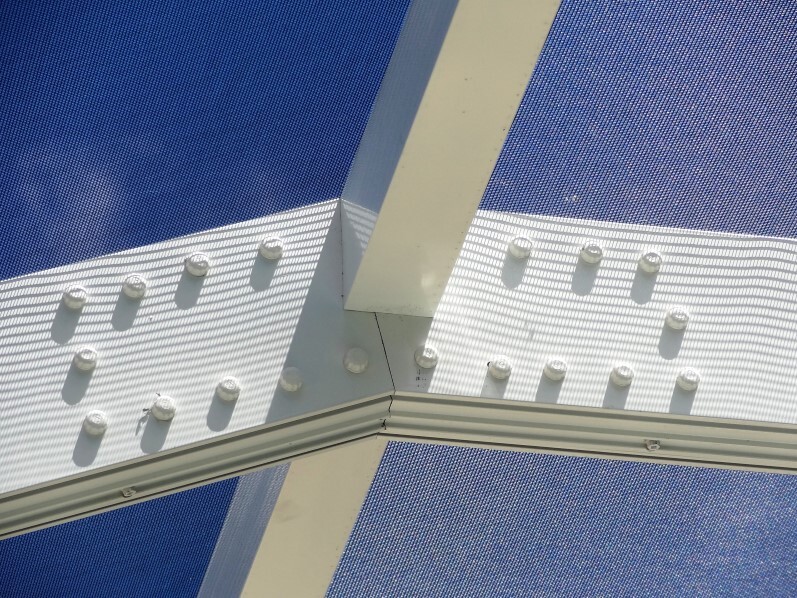 Patio screen installation Fort Lauderdale. They are the perfect outdoor oasis for fun and even a little solitude. Faced with strong hurricane winds, they must be durable. Our team creates a strong and durable product while keeping the engineering and design in harmony with the landscape. We use strong aluminum beams and engineering solutions to tighten the roof braces, combined with special hardware to secure the hull to the concrete deck. Our patio and pool fencing screens consistently meet or exceed building and safety regulations.
PATIO SCREEN INSTALLATION FORT LAUDERDALE/ SCREENING FOR PATIO AND POOL SCREEN PRODUCT DETAILS
Design and engineering
We provide our clients with all the options available when it comes to choosing the best design and layout, each project is unique and each work is developed with the individual needs of the client in mind.
| | |
| --- | --- |
| Design and engineering | We provide our clients with all the options available when it comes to choosing the best design and layout, each project is unique and each work is developed with the individual needs of the client in mind. |
| Price information | Our pool enclosures come in a variety of shapes and sizes to suit your needs. Therefore, pricing is done on an individual basis, the standard price is calculated according to the area of ​​​​walls and roofs. |
| Pool screen building requirements | When constructing or replacing a screen fence in Florida. |
| Screen Gallery | Are you thinking about adding a shielded enclosure? Our gallery will provide inspiration and new ideas for your project. Our gallery includes recent and past projects in Miami-Dade and Broward County. |
Why should you choose our company.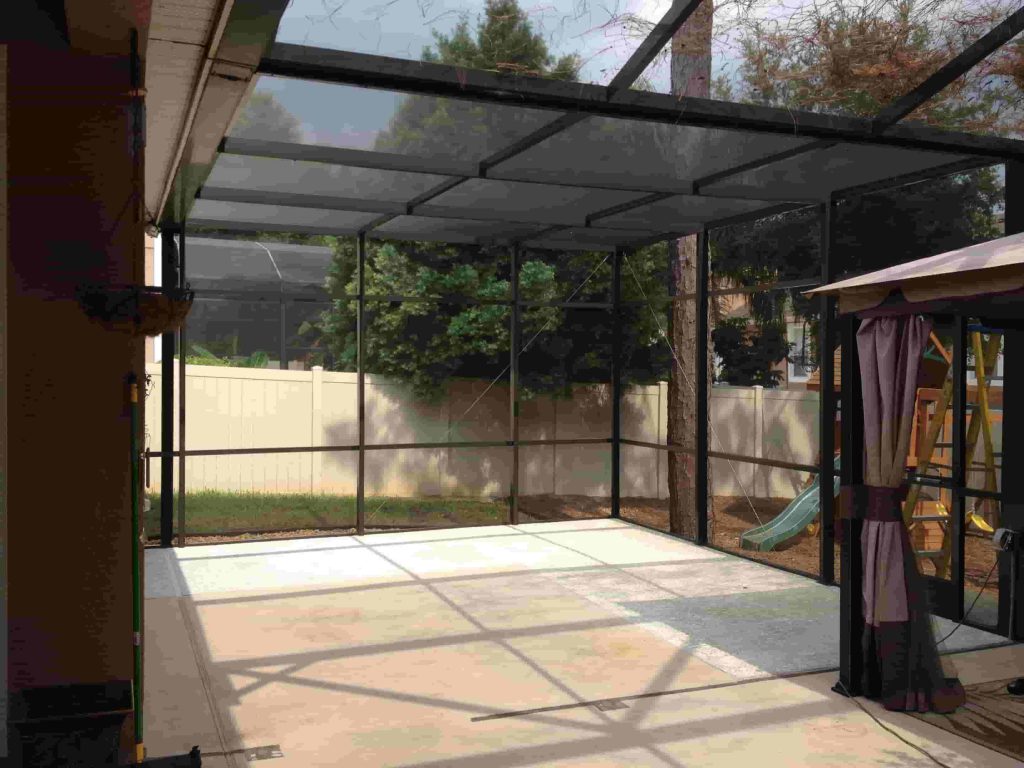 You should choose our company because we are the best in Florida and we offer unique quality and first class service!
10 main advantages of our company:
Designs from any materials and grids. None of our competitors have that choice.
We have the influence of the «human factor» is minimized, so we have very high-quality results.
We are able to make very different screens, both very simple and not expensive, as well as very equipped and the most high-tech with the latest developments.
Only high quality materials.
We offer a wide range of services: installation, demolition, rescreening, patio screen installation Fort Lauderdale
Free measurements.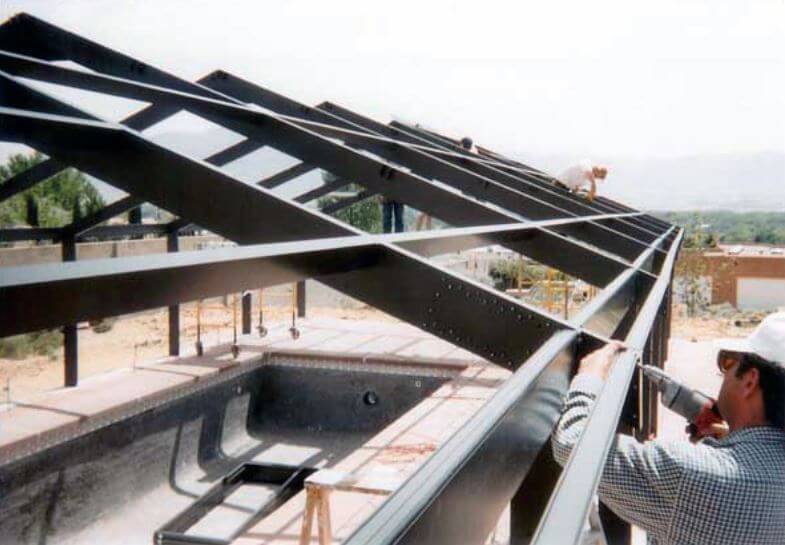 We have no failures and disruptions in work, everything is always clear and on time.
Our clients receive only high-quality results, we have a TRIPLE quality control system.
We provide a guarantee.
We are the best! Only professionals work for us, all our employees have passed high-class training and are able to solve any issues. We know a lot about windows.
You can always be convinced of our professionalism by reading the reviews of several hundred satisfied customers of our company.
The Best Screen Enclosures compony guarantees the receipt of a permit within two weeks. PATIO SCREEN INSTALLATION FORT LAUDERDALE
Believe me, it's very fast. We are always in touch with the inspector. As soon as we get permission, we proceed to install the patio screen installation Fort Lauderdale.
By working with us, you will hire a contractors. They will give you trouble and do all the work quickly and efficiently.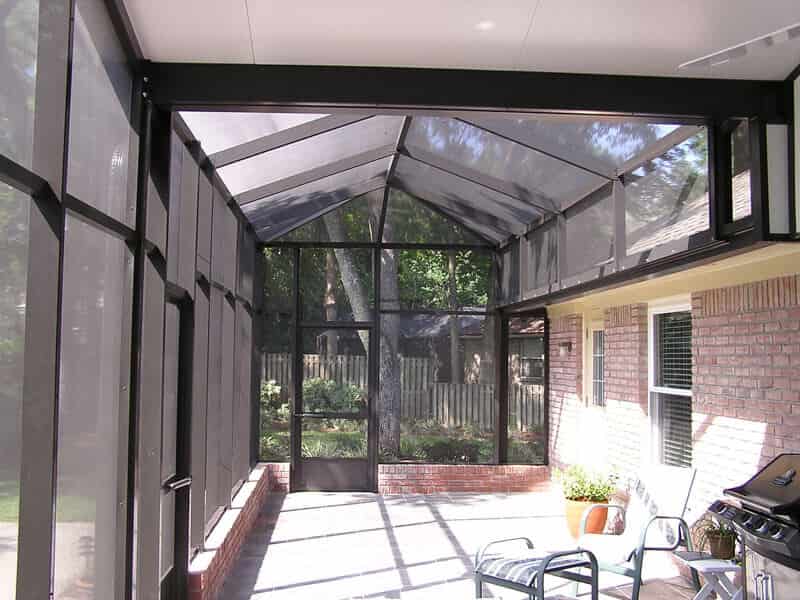 Why you need to choose us for installation the patio screen installation Fort Lauderdale?
we are the best (based on feedback from our clients)
obtaining a permit takes no more than two weeks
certified company
all our orders are always 100% fulfilled
The Best Screen Enclosure — is a team of professionals with extensive experience
What do you get after installing a patio?
| | | |
| --- | --- | --- |
| Your own private space | Insect protection | Additional place for rest and reception of guests |
| | sure | |
| | | |
PATIO SCREEN INSTALLATION FORT LAUDERDALE
The best thing for the owner of the house is to have a piece of land that you can call your own. Where you can enjoy nature in the privacy of your own backyard. Enjoy the sunshine, the fresh air, and maybe even splash in the pool. It's always nice! But let's face it. There are some aspects of outdoor living that even the most ardent nature lover could do without. Including insects, pollen, mosquitoes and other nuisances.
PATIO SCREEN INSTALLATION FORT LAUDERDALE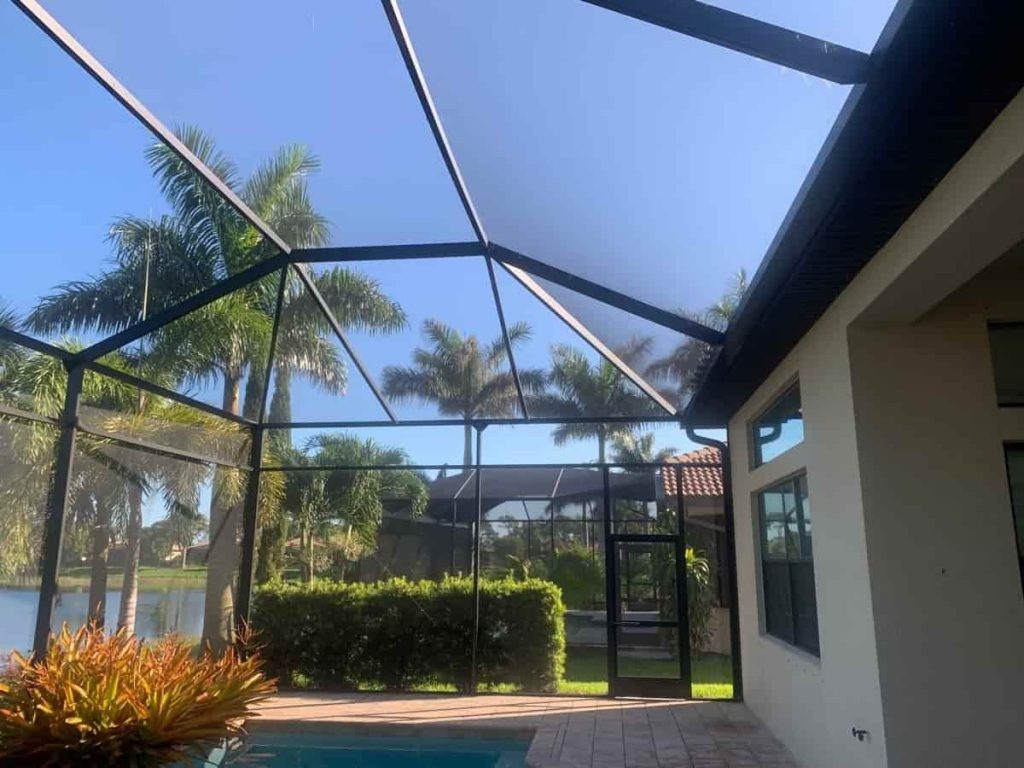 Our company installs Patio screen installation Fort Lauderdale for outdoor pools and patios. They block out most insects and let you enjoy the great outdoors in comfort. Based on our experience, our screens are suitable for use in various screen projects to create your dream patio screens. Likewise, many of the screens we offer are excellent for use in cages and pool fencing. They keep most bugs out and keep out the cool breeze. When you enjoy swimming in the pool. In addition, leaves and other debris do not accumulate in the pool when you swim.Is Patio screen installation Fort Lauderdale suitable for your pool and terrace? We will introduce you to the available pool and patio screen options. To help you narrow down your choices and find the screen that best suits your needs.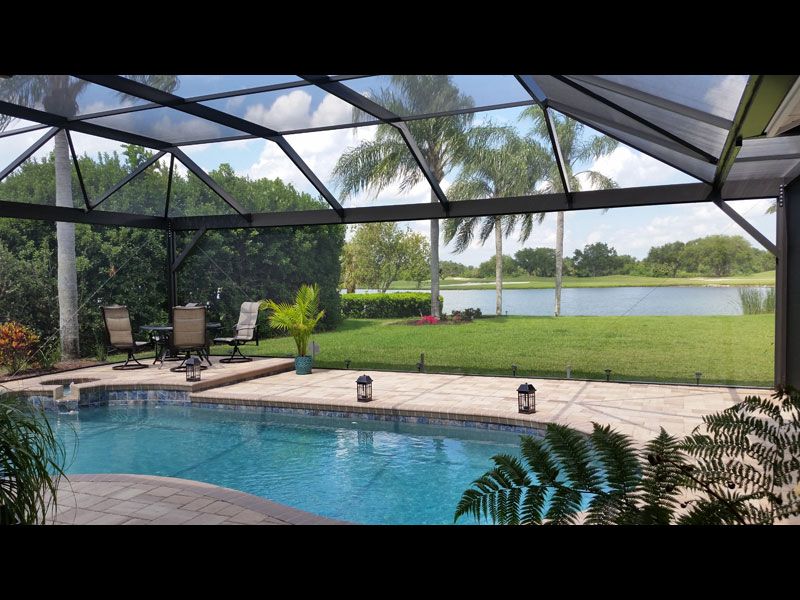 Once again we want to repeat that we are engaged in many services. Installation of screens, pool screens, patios, lanais and more. In addition, we demolish structures. Demolition is carried out quickly and efficiently. We remove all construction debris. We clean your territory 100 percent. All these additional services are already included in the price. We also provide screening services. This is the process where we completely change the grid on your screens. We want to warn you right away that partial repair of the grid is not practical. If you are already making repairs, then the entire grid. And this is called rescreening. Trust us, you will not regret contacting us. In all possible sources of the Internet, you can find only positive news about us.
PATIO SCREEN INSTALLATION FORT LAUDERDALE
If you have an existing porch or patio, you»ve probably thought about screening it at some point or another.
Have you received too many insect bites?
Tired of neighbors watching your every move?
Whatever your reason, consider hiring a professional before taking on the hammer and nails. And that means hiring us! Screening on a porch or patio is a tough job and very easy to mess up without the right tools and experience. If you are comfortable with the risk and ready for adventure, read on. But we once again want to assure you that it is better to hire professionals.An old-fashioned way to hang a screen is to simply attach it to the wood frame of your porch.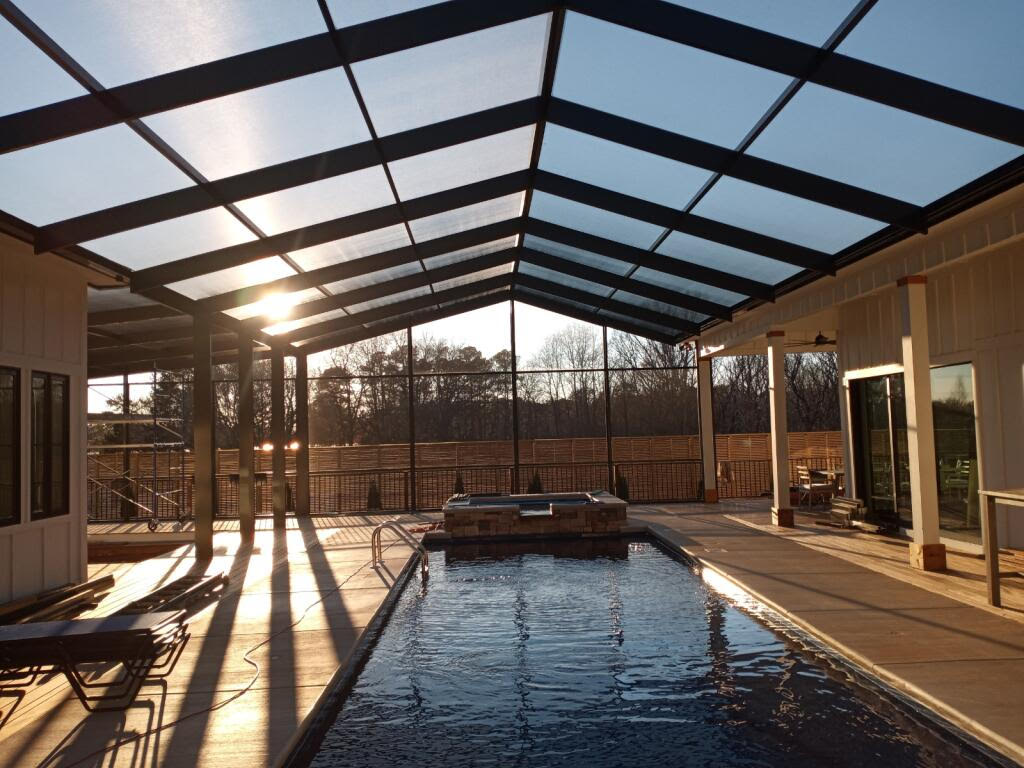 To do this, you only need a stapler and a screen. However, it is difficult to tighten the screen with this method, resulting in sagging, torn screens that need to be replaced every few years. Fortunately, there is a more effective method that lasts longer, looks better, and is suitable for hobby homeowners.
Necessary materials:
Screwdriver or drill and 1-inch wood or drywall screws.
Stationery knife and roller knife
Screen base and cover
Vinyl or rubber screen slots
Fiberglass, vinyl or aluminum screenrubber mallet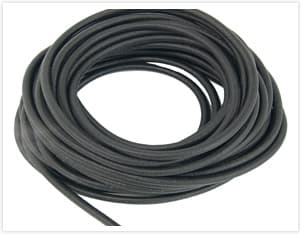 First, calculate how much material you will need.
Draw a diagram of your patio and multiply the width by the height of each wall. To calculate the required screen. Add 10% to the expense.
Is it worth hiring a professional?In short, yes. Installing a screen is not an easy job, and if you do it wrong, you will have to constantly repair and maintain it. You»re probably better off hiring a professional and getting it right the first time unless you»re an experienced handyman.
To learn more about our screen installation services, schedule a free in-home assessment or give us a call today!
Call now fo FREE estimate 786-7986208