Each of our projects is very important and has an individual approach. Every time our company works only for the best result. This article is about the project patio screen installation Weston. This time we took on an object for 2 days and completed it 100%.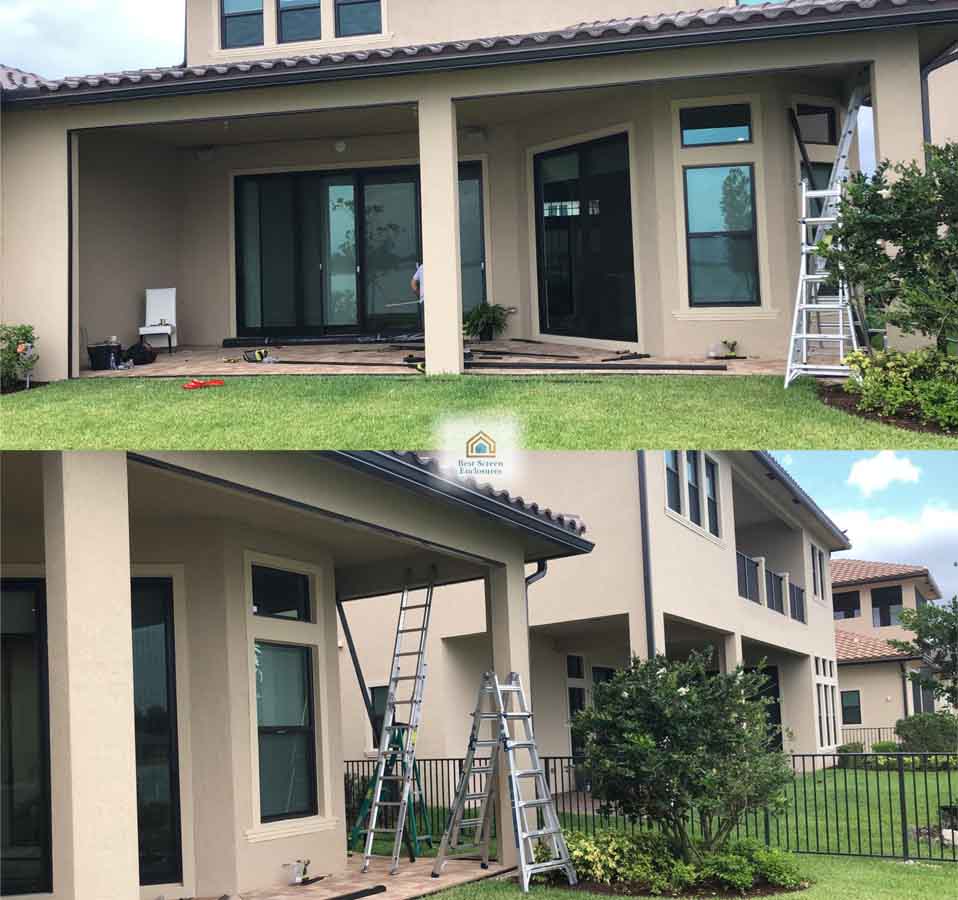 As usual, immediately after receiving the order, we came to the specified address and set to work.
Do not even doubt our professionalism and speed of execution of the task. This is proof of a couple of hundred satisfied customers and not one complaint. It is very important for us, your every feedback.
This time we were approached with a special task, so that the patio would not have columns. The house of our clients is located on the bank of the river. The primary goal was to preserve the view from the patio to a beautiful body of water.
To do this, we purchased a 12-foot-long mosquito net. We were faced with the task of establishing screen wall, patio screen installation Weston. As soon as we received the permit, we started construction. By the way, permission is a very important step and should not be ignored. Our company works directly with the inspector. This project was designed for 2 days of work. Naturally, we invested in the deadlines and completed everything clearly and quickly.
Why should you cooperate with us?
We are the best among competitors
We will complete your order quickly and efficiently
FREE estimate for everyone
We provide a 2 years warranty
Call now (786) 405-8046