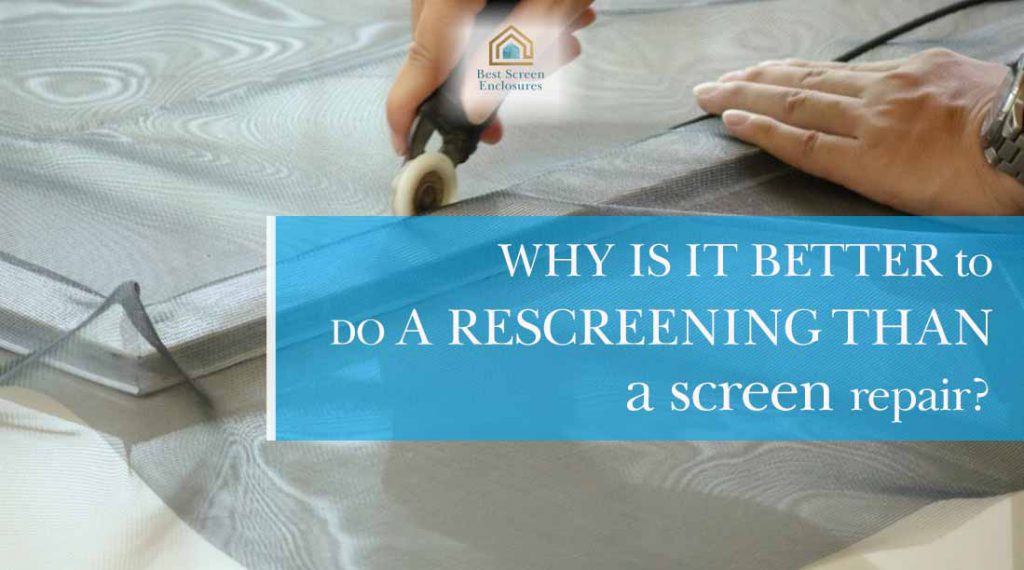 We often talk about screen settings and the quality of our service. But today, we want to touch on the important topic of rescreening Fort Lauderdale. Indeed, the structures that our company installs serve for a very long time. But we live in Florida. It's no secret that there are often hurricanes and other adverse weather conditions. In addition, another company may have installed your screen. And it's not very good quality. Or just your patio is really very old and needs renovation.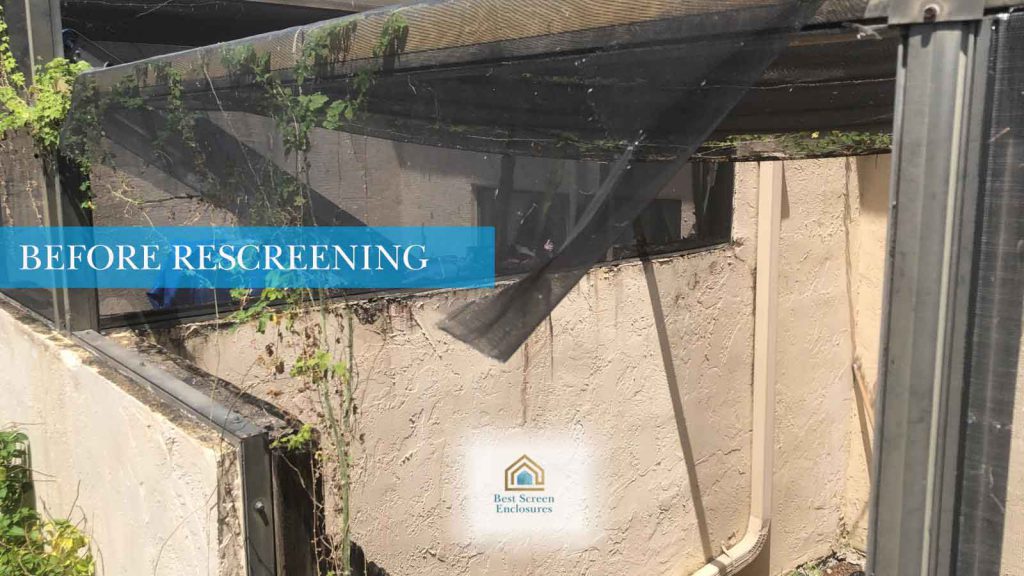 In all these cases, we recommend that you still do rescreening Fort Lauderdale, and not try to repair the screen. Especially don't do it yourself. Rescreening involves a complete replacement of the mesh. We leave the frame and install a new mesh in each section. As a result, you get an almost new patio. Our experts first check the strength of the structure. If everything is fine with it, install a new grid. The screen will serve you for many more years.
If you decide to repair the patio and replace the mesh partially. As a rule, by gluing the damaged area, the neighboring one becomes thinner. And in the end, in a couple of months, you will have new damage. As a result, you will need to repair it very often. It is much more reasonable to do everything at once and pay once. And trust us, it will be much more profitable for you as a result. The pictures after rescreening Fort Lauderdale you can check in the video in this article.
We give a 2 year warranty on all our work. What does it say? The fact that we are confident in the quality of our service and in all our employees.
What do you get by working with us:
rofessional workers
fast permit
years warranty
FREE Estimate